Tool #1: Dear Mom – Scientific Writing – Part 5
Dear Mom,
I'm writing a paper about how to write a paper. It's a really cool topic because when you learn how to write effectively, people engage your ideas and data more; ideas and data can change the world.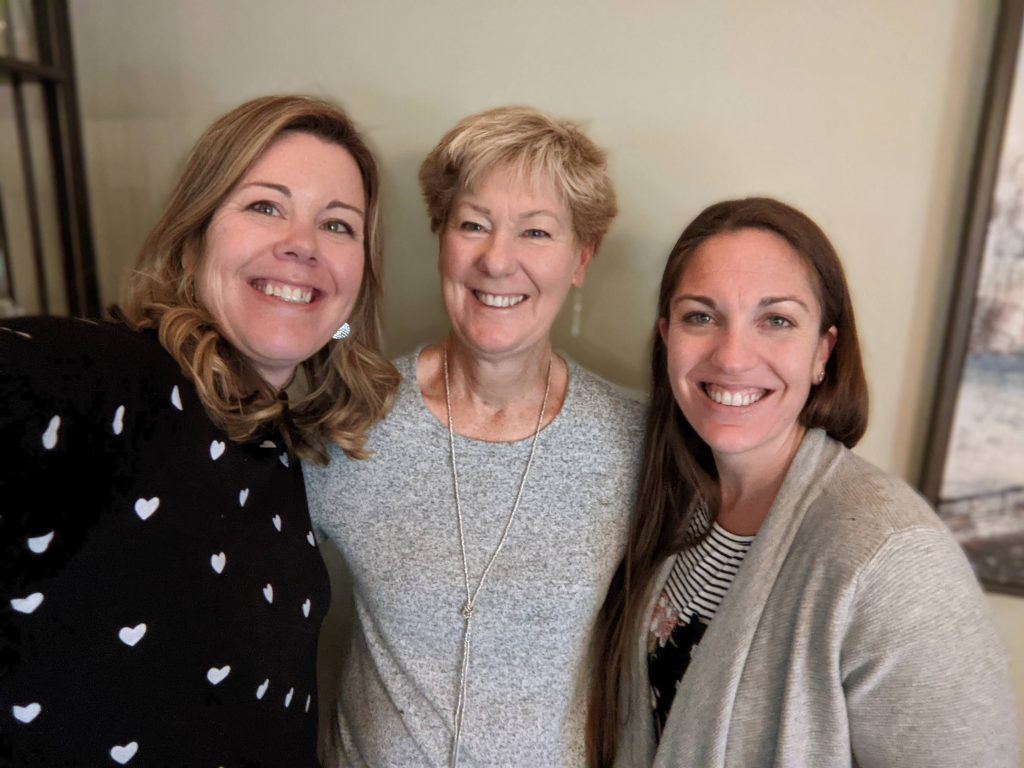 As I said in previous blogs in this series—blogs that cover what scientific writing is, two characteristics of good writers, the structure of a scientific paper, and the oh-so-important literature review—writing well involves understanding some big picture issues (e.g., why write and how to approach the task of writing) but big pictures don't always translate into words-on-paper. So, in this blog, I want to share some tangible "this is what I do" nuts and bolts of the writing process.
My point in sharing is not to say "this is the correct way to write," but to show you some tools that you might find useful (in whole or in part, or even just to inspire you to come up with an even better method). As I share bits of my process, I am mindful that there are likely inefficiencies and weird things I do that might not actually improve my thinking. As I continue to grow in my writing skill, my process will probably change. The whole point of this blog is to provide potential scaffolds that invite you into that same process of growth. I'm going to do that by showing you my actual notes and some drafts with commentary for a recent literature review I wrote, a paper that published in September 2021. This paper is titled A tale of two perspectives: How psychology and neuroscience contribute to understanding personhood.
To start, I want to address the opening of this blog: Dear Mom. Why, you might be wondering, do I have this random letter to my mother at the beginning of this blog? To answer that question, I will turn to the first tool in my writing process.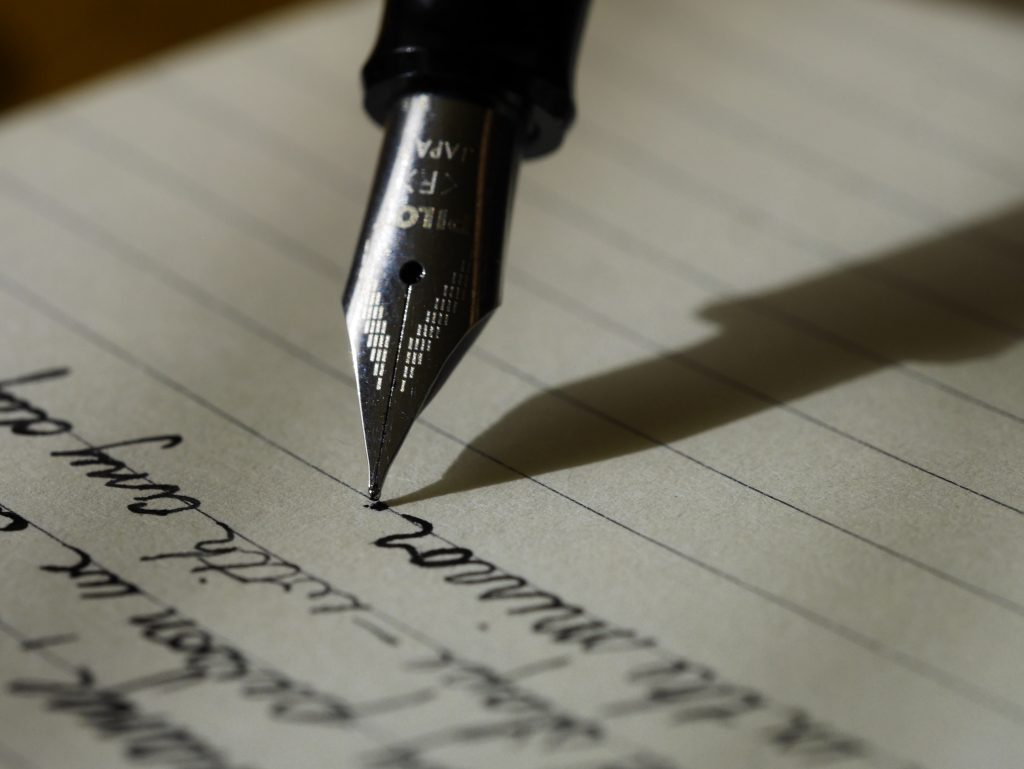 Tool #1: Start writing. Break through any writers blocks by telling your mother about your paper…in your paper.
My mom is a wonderful human being. She is a longtime educator and creator of things. In my educational adventure through high school, I'm certain that my mom read each and every paper I wrote. And each and every paper was returned decorated with red ink (the marks and critiques of a loving mother helping her daughter think better and reminding her that sometimes spell check doesn't catch homophones-doh!). With this as a background, I picked up a habit in graduate school (origin unknown) to break writer's block with what I call a dear mom draft.
I find that sometimes the most challenging part of writing is just starting. You stare at a blank word document on your computer, suddenly remembering that you haven't organized your cheese drawer in the fridge or that you don't remember when you dusted your ceiling fan last or that you've always been meaning to sort the paper clips in your desk drawer (you know, to make your work—like writing this paper—easier in the future). And gosh, you're hungry now. Let's take a break. All of these (suddenly important) tasks pop into your mind because they seem somehow easier than the unknown answer to "what am I going to write in this paper?!" So, the trick that I learned to get going was to start a paper with a salutation (I chose my mom, you can choose anyone you like) and a few sentences about what you think this paper might be about.
In May 2021, I was in that exact position I described above (the answer is that I have never dusted my ceiling fans. For shame.) I had agreed to write a paper with the general parameters of "a paper about how psychology can advance philosophy/theology around topics of personhood." I was a bit paralyzed. How could I take such a broad topic and turn it into a paper that someone might want to read (and, importantly, a paper that someone may find useful)? I don't suffer the illusion that my paper will change the world, but it's possible that someone who reads it might have ideas that can change the world. Words and ideas matter—but we have to start by, well, starting. But how?
Let me show you an example of how I got started: the dear mom draft.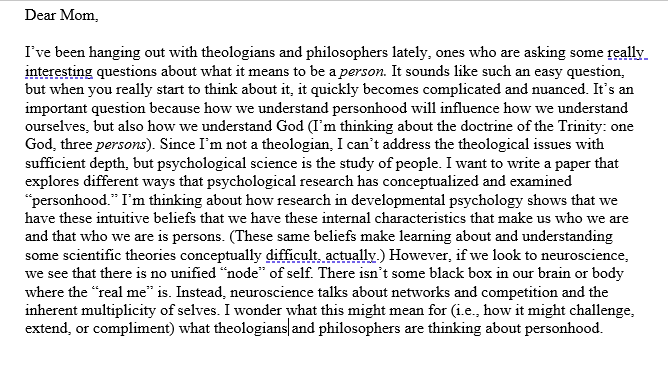 None of this actually made it into my paper. That wasn't really the point. But my first drafts started with this narrative. The point wasn't that these words were going to be final words; the point was to think about what I might want to say in this paper in a way that I could communicate it to an educated other (my intended audience). These few sentences served two primary purposes:
They got words on paper. It's easier to edit when there is something there. And sometimes, once you start, you get momentum (and thus more words to edit and help you think).
They helped me start the process of clarifying what the purpose of my paper was. What did I want my reader to know? You can already start to see some outlines here: I want to tell them about research in developmental psychology and I want to tell them about research in neuroscience. I didn't have all that research found and organized yet, but by having this protracted (unedited, stream of conscious) idea on paper, I could start my search for the research that I would use in my paper. (Remember, in science writing, citations are evidence.)
Importantly, at the point of my dear mom draft, I was already vaguely familiar with the research I intended to search for; I knew a bit about what the research in developmental psychology and neuroscience would say. (Though, rest assured, I absolutely learned some new things that shaped the direction of my paper, too!) If you know nothing about anything that might be relevant to your topic, you need to do some reading before you can even start to tell your mom what you want to talk about. For a class, this pre-work might be re-reading the textbook and the assigned reading. Re-reading the assigned material on the broad topic you will be exploring will serve as the foundation of your thinking about what you might want to say. It will be enough to get your dear mom draft going, which is the beginning of your real research (i.e., finding, reading, and synthesizing original research into your paper).
Stay tuned for our next blog, where I show you how I move from dear mom to first draft. In the meantime, have you ever written something like a dear mom draft? What do you think of the idea? I'd love to know!  
If you found this blog helpful, check out the overview of the whole series here, so that you can find more useful information to develop your writing.