I often share this anecdote with individuals who are applying for the Masters of Science in Counseling Psychology (MSCP) program at California Baptist University (CBU): I was completing my master's degree in marriage and family therapy (MFT) and working in a campus-based, community mental
health clinic. I had a gentleman who presented with depressive symptoms and expressed interest in receiving psychotherapy. While most traditional psychotherapeutic approaches would focus onproviding treatment to the husband individually, the clinic I worked in encouraged including spouses and/or family members in the treatment process. The assumption was that these additional individuals could be a key resource in the psychotherapy process, and this could help lead to better therapeutic outcomes for all of those involved. The gentleman was invited to bring his wife in for the intake process, and after observing their interactions together, the decision was made that the best way to treat the husband's depressive symptoms was to also include his wife in the treatment process. This research-based, systemic approach to mental health is a unique and powerful component of the MFT training, degree, and licensure (Gerhart, 2013).
This story illustrates one of the unique aspects of MFT and provides a useful frame for responding to the question, "What exactly is marriage and family therapy?" When people hear the term MFT, it is generally assumed that MFTs only provide therapy to couples and families. While MFTs are uniquely trained and qualified for providing couple and family services, what really sets MFTs apart is the emphasis on looking at psychopathology and mental distress from a relational frame. Clients, whether they might be an individual, a couple, or a family, are considered in the context of their significant relationships, broader social networks, cultural backgrounds, and related influences. This contextual framework encourages MFTs to not only take into consideration these varying influences, but to also incorporate this perspective in to a treatment approach that addresses these influences.
The field of MFT has a long and distinguished history in the state of California. The first MFT license was offered in California, and, currently, there are more MFTs in California than in any other state. MFTs are also well represented by various professional organizations in California, and the MFT license has a broad scope of practice in the state. In addition, all 50 states, as well as the District of Columbia, support and regulate the practice of MFT. Finally, the Bureau of Labor Statistics anticipates demand for MFTs will increase by 23% between 2016 and 2026.
MFTs are employed in a variety of settings, including in private practice, community mental health clinics, schools, medical centers, substance abuse treatment facilities, and correctional facilities. Furthermore, the federal government has designated MFT as a core mental health profession, along with psychiatry, psychology, social work, and psychiatric nursing.
The MSCP program at CBU has been approved by the Board of Behavioral Sciences (BBS) as meeting the degree, curriculum, and experience requirements for MFT licensure in California. CBU's MSCP program offers a unique delivery format with classes meeting in the evenings (Monday through Thursday, with some Saturday classes), and students can choose to complete the degree in two, three, or four years. In addition, all MSCP courses integrate clinical theories with a faith emphasis, and faculty teach from a biblically-rooted perspective.
Core faculty in the MSCP program have practiced an average of 23 years, so students can have confidence that they are learning from established professionals with a wealth of clinical experience. Finally, students in the MSCP program have the option of completing the Professional Clinical Counselor concentration, which gives those students the opportunity to pursue the Professional Clinical Counselor license in California, in addition to MFT licensure.
On a more personal level, I find the practice of MFT to be one of the most meaningful and satisfying aspects of my professional service. I am continuously humbled by the amazing, hard work invested by the clients that I work with, the resiliency that they demonstrate, and God's grace in allowing me to be a part of their journeys. If you are looking to make a difference in the lives of others while pursuing an in-demand career path that will continuously challenge you, I highly recommend you consider the MFT-field and CBU's MSCP program!
If you would like to learn more about the practice of MFT, the American Association for Marriage and Family Therapy (AAMFT) has this useful overview video:
https://www.youtube.com/watch?v=31EgvvbXS6M
References
Gehart, D. (2013). Mastering competencies in family therapy: A practical approach to theory and clinical case documentation. Belmont, CA: Cengage Learning.
---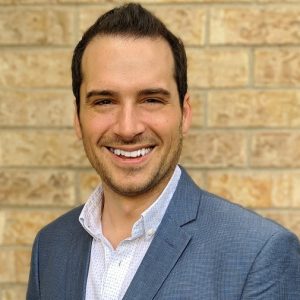 Jay Burke, PsyD, LMFT
Program Director, Counseling Psychology
California Baptist University
Check out the other posts in the series here:
http://blogs.calbaptist.edu/cshb/2019/02/25/introducing-the-graduate-school-blog-series-a-story/
http://blogs.calbaptist.edu/cshb/2019/03/04/practice-compassion-in-california-baptist-universitys-cbu-doctor-of-psychology-psyd-in-clinical-psychology-program-training-21st-century-good-samaritans-to-respond-to/
http://blogs.calbaptist.edu/cshb/2019/03/11/ms-sport-and-performance-psychology-program-at-cbu/
http://blogs.calbaptist.edu/cshb/2019/04/01/forensic-psychology/