There were many imitators this season after the success of California Baptist University wrestling's first annual outdoor dual dubbed "Take It Outside" in 2014. Another full crowd was drawn this year back on November 14th, as 2,082 Southern California wrestling fans flocked to CBU's front lawn to see the Lancers grapple with NCAA Division I Bakersfield.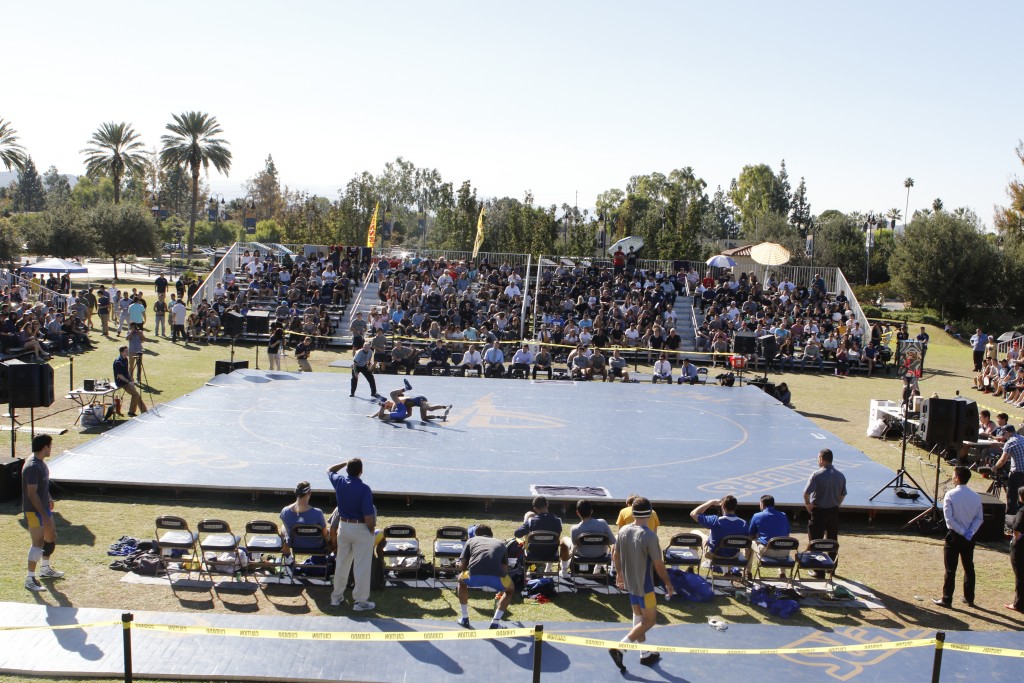 Despite being without the services of two former NCAA All-Americans, three Lancers walked away with victories. The Roadrunners nabbed the team win, 28-12. CBU has kept progressing, even though it is not yet at full strength, and risen to the sixth-ranked team in the NCAA Division II Power Rankings.
The Lancers drew a standing-room only crowd of 2,620 in "Take It Outside" back in 2014. It set a record for attendance at an outdoor collegiate wrestling dual at that time, as CBU took on Stanford.