A new athletics season means a host of exciting new events coming to California Baptist University. Each year, Lancer fans are offered a unique game-day experience and this year is no different.
CBU starts the year off with a bang, as it hosts half of the inaugural GNAC-PacWest Volleyball Crossover Tournament, along with Dominican, Sept. 11th through the 13th. Outside of potentially hosting a postseason tournament, it stands to be the largest event of the year for the Lancers.
California Baptist University will also host its second outdoor wrestling meet of the season, as well. After sweeping all three matches of their tri-dual outdoor tournament in 2013-14, the Lancers will take it outside when they host Stanford on Saturday, Nov. 1 at 1 p.m.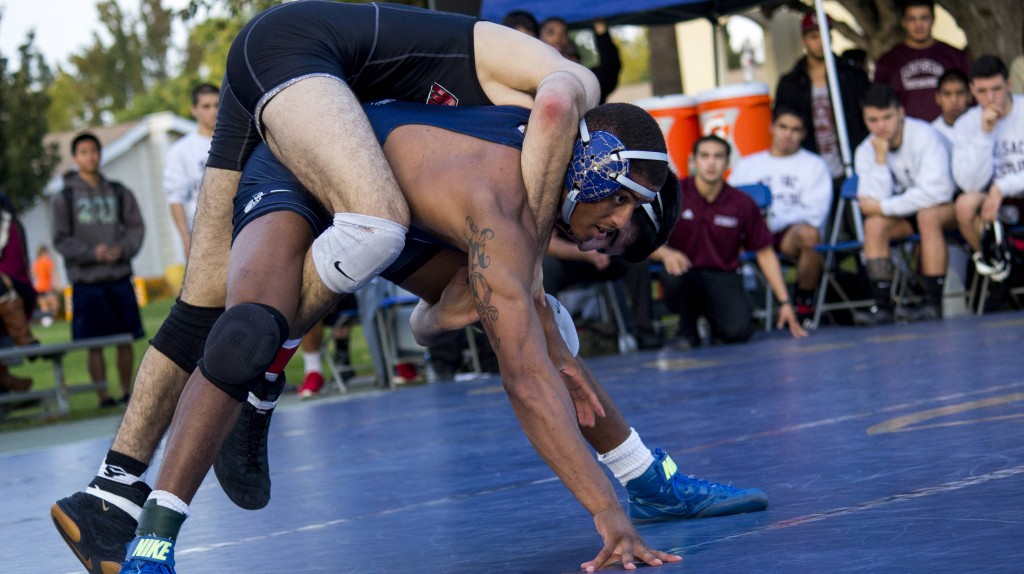 CBU's grapplers arguably put together their finest season last year. The Lancers had three Rocky Mountain Athletic Conference and Division II Super West Region champions, five NCAA Division II Championship qualifiers and three All-Americans. As a team, CBU finished runner-up in its conference and the region and defeated two Division I institutions. CBU will have another opportunity to make a statement to the wrestling world on Nov. 1 against the Stanford Cardinal.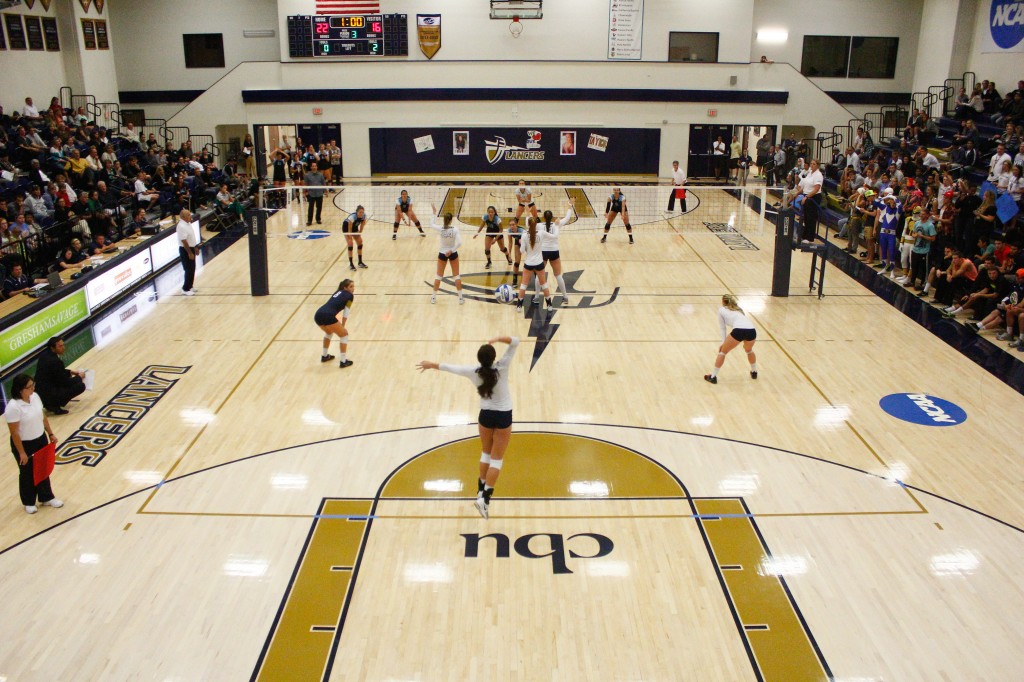 The GNAC-PacWest Crossover can serve as a make-or-break three days for the eight teams in attendance at CBU (Alaska-Anchorage, Azusa Pacific, Central Washington, Dixie State, Northwest Nazarene, Point Loma and Western Washington). Six of those teams were in the final NCAA Division II West Region top-10 rankings at the end of 2013, which means the tournament will likely give each squad an early taste of the playoffs.
Five to six matches will be played each day at CBU, starting as early as 9 a.m. with the final match scheduled as late as 8:30 p.m.
Less than a week later, CBU women's volleyball will take a pause during its conference match with Fresno Pacific on Sept. 19 at 7 p.m. to receive and celebrate its second PacWest Commissioner's Cup in three years.
The Lancers won the Commissioner's Cup, which is given to the most dominant program in the conference based on average finish in conference-sponsored sports, after winning three PacWest Conference Championships (men's cross country, men's basketball and softball) in 2013-14. CBU locked up top-three finishes in all seven other of its cup-eligible sports last year.