LOOKING BACK ON 2015-16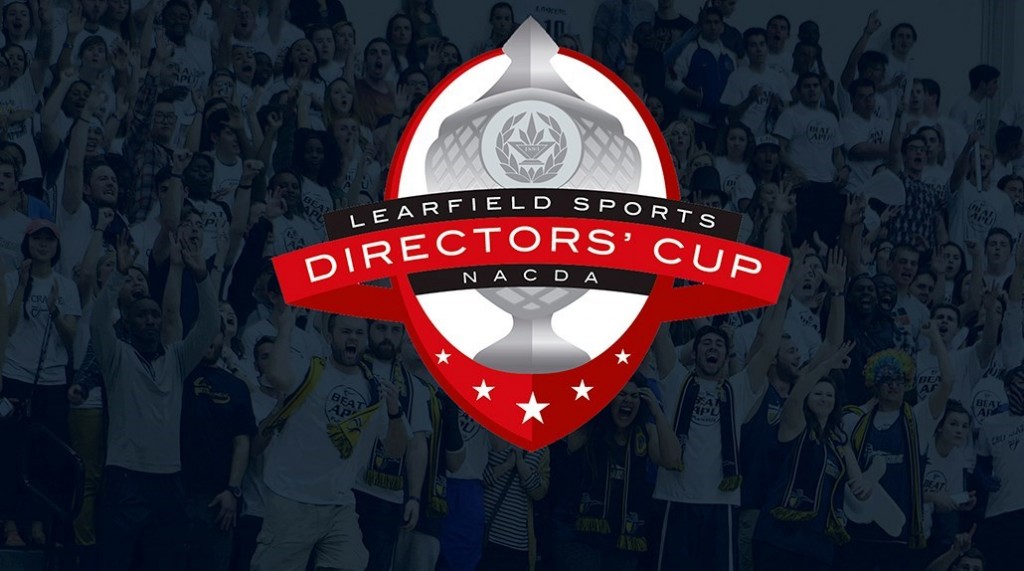 Three years into its membership as an NCAA member, California Baptist University put together a banner year in a number of ways in 2015-16. For the third year in a row, the Lancers moved up in the NCAA Division II Learfield Directors' Cup rankings, and for the fourth time in department history they came away with the PacWest Commissioner's Cup.
Both honors signify CBU is not only the most well-rounded university in the PacWest Conference, but one of the premiere programs in all of Division II.
In 2013-14, the Lancers debuted at No. 26 in the Learfield Directors' Cup in their first season as a fully-fledged NCAA member. They moved up to No. 16 in 2014-15 and then climbed all the way to No. 4 this past year. It came on the heels of a single-season best 13 CBU teams making the NCAA playoffs, with wrestling and men's golf leading the way by both posting top-six finishes in Division II.
At the conference level, CBU brought home a single-season record nine championships, with six coming in the PacWest and the three others out of the Rocky Mountain Athletic Conference. Both cross country, basketball and swim teams won their conferences, while wrestling, baseball and women's golf added crowns, as well.
For the first time, CBU put on an NCAA postseason tournament. Baseball earned the right to host five other teams for the Division II West Regional in May and advanced all the way to the region championship game.
Cheer not only reached its national competition, but topped all challengers to win the National Cheerleaders Association Championship. It extended the program's streak of dominance and national-championship run to four years.
Individually, CBU won two national championships in Division II, which has the Lancers averaging one individual NCAA title in its three years of membership. Two years after swimmer Mary Hanson won the school's first NCAA title, Christie Halverson won the Lancers' second Division II crown in the 1000-yard freestyle with a time of nine minutes, 51.96 seconds in March. Three days later, Joe Fagiano won CBU wrestling's first NCAA championship in the heavyweight bracket.
Two other Lancers distinguished themselves nationally. Hannah Evans of women's water polo repeated as the NCAA Division II Player of the Year, and men's volleyball's Enrique de Diego Garcia notched the NCAA Division I-II statistical national championship in hitting percentage (.481).