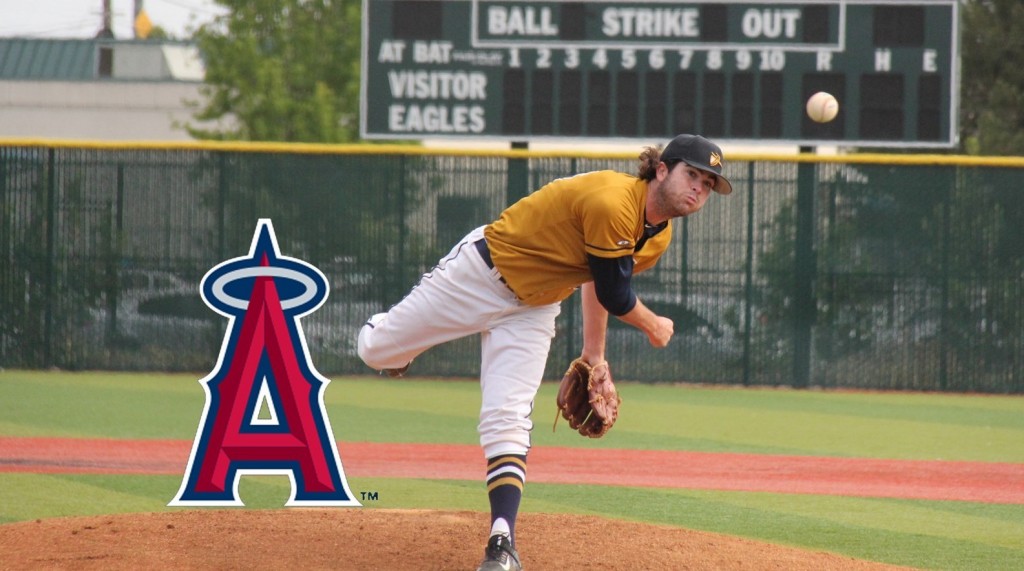 While the NCAA Division II season may come to an end in late May, California Baptist University baseball's year doesn't come to a close until mid-June after the Major League Baseball First-Year Player Draft.
CBU has served as a reliable pipeline to the MLB over the years, and produced a top-10 round talent for the second year in a row when junior right-handed pitcher Adam Hofacket was drafted by the Los Angeles Angels of Anaheim in the 10th round at 315 overall Tuesday.
In all, the Lancers have had 26 players drafted over the past 34 years, with Gary Adcock having 15 of his players drafted over his 12 years coaching CBU. At least one Lancer has been selected in the MLB Draft in each of the last six years, with a program-high four coming in 2011.
There are currently three active Lancers in the minor leagues: Caleb Dirks, Trevor Oaks and Sharif Othman. If Hofacket does not return to CBU for his senior season, he will go down as the owner of the second-lowest earned run average in program history. His 2.66 career ERA only takes a backseat to Oaks' 1.86 ERA from 2014.
It gives Hofacket the lowest ERA of any Lancers multi-year pitcher, as Oaks was at CBU for one season before being drafted by the Los Angeles Dodgers in the seventh round at 219 overall last year.
Hofacket, a Corona native, is a two-time All-PacWest and All-West Region pitcher. He also ranks fifth in career strikeouts (198), innings pitched (253.2) and seventh in wins (19) and complete games (7) in the CBU record books.