Digital Addictions
The "60-day Lifestyle Project" is an assignment given in one of my classes that requires students to pick one good habit that they want to create (e.g., exercising more, drinking more water, reading the Bible regularly) and to keep doing that same activity every day for 60 days. As a professor, it has brought me great joy to see many of my students building good habits successfully. In just a few years of experience with this project, I found that one of the most popular activities students chose was to reduce their screen time. Since we are living in the digital age, it is impossible to imagine our lives without digital products. But my experiment has been providing evidence that many people are realizing that they are spending more time on screens than necessary.
Why We Do What We Do
Why are we spending excessive time on digital screens? Basically, we do what we do because we wish to seek pleasure and avoid pain. Therefore, we use digital products as a way to make ourselves feel better. Moreover, such products are useful in many ways, and they can increase our productivity to a certain point. But once you pass that threshold, your productivity actually decreases 1. Even though you might recognize the harmful effects of digital products on your productivity and well-being (such as distracting our attention from very important things, including studying, taking care of our kids, and working), it is hard to reduce or stop this behavior. Uncontrolled and heavy consumption of technology disrupts the pleasure control system, leading to the bad habit becoming an addiction. You might be uncomfortable naming this behavior along with other severe forms of addiction, such as substance abuse; however, the two have much in common in terms of their definition and in how they work.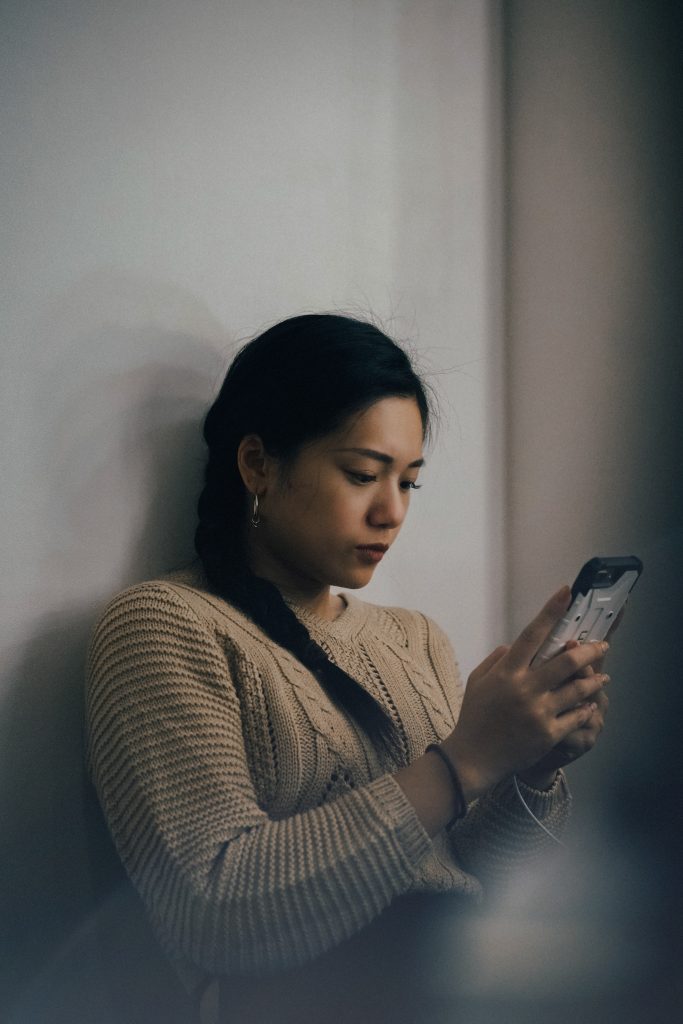 Defining Addiction
The root word addict comes from the Latin word addictus, which means "to devote, sacrifice, sell out, betray, or abandon." In Roman law, an addict was a person that became enslaved through a court ruling—a secondary derivation from its legal usage that persisted as descriptive and no longer literal2. The modern definition of addiction is a "persistent compulsive use of a substance known by the user to be harmful." While the modern and Latin definitions are quite different, a connection can certainly be drawn between the two. Research has shown that addiction is a disease that chemically alters your brain, making you "a slave" to a behavior or substance2.
Brain Disease Model of Addiction
In the past two decades, research has increasingly supported the view that addiction is a disease of the brain3. The brain disease model of addiction holds that addictions are chronic, relapsing brain diseases and that the relapses are symptoms—and part of the expected course—of the disease. As with other diseases, addictions can be caused by multiple factors, which can be behavioral, environmental, and biological. The brain disease model of addiction suggests that addiction can be explained by findings on the desensitization of reward circuits, which dampen the ability to feel pleasure and the motivation to pursue everyday activities; increasing strength of conditioned responses and stress reactivity, which results in increased cravings for alcohol and other drugs, as well as negative emotions when these cravings are not sated; and weakening of the brain regions involved in executive functions such as decision making, inhibitory control, and self-regulation, leading to repeated relapses3.
Digital Addiction
Behavioral addiction is a lot like substance addiction in many ways; however, it is much newer. Although such behavioral addictions do not involve a chemical intoxicant or substance, a group of researchers has posed that some core indicators of behavioral addiction are similar to those of chemical or substance addiction4. First of all, it is similar to substance addiction in that the addiction develops when we have a psychological need. We use substances when we are bored or feeling lonely (these are the moments when you are looking for what some people call the "adult pacifier"). Second, excessive use of digital products bears striking similarities to those diagnosed with substance abuse in terms of dopamine stimulation. While we are trying to remain connected by means of texting, tweeting, surfing the web, online shopping, and gambling, these actions activate the same neural circuits in our brains involved in the use of substances4. Although not as intense as a hit of cocaine, the extensive use of digital products similarly results in a release of dopamine, reinforcing whatever behavior preceded it. Thus, users find themselves unable to stop, for when they are not using their devices, they are in a state of dopamine deficit 5.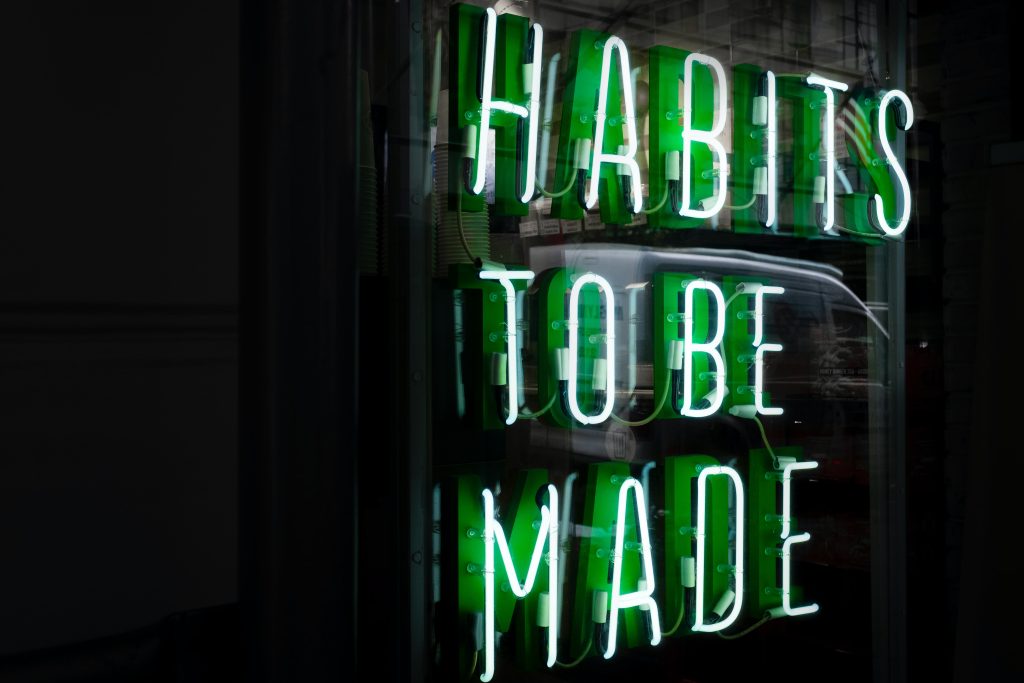 How to Break the Bad Habit?
Is there any way to break the bad habit? This is a big question to answer here, but research has found some factors that can increase the possibility of success. People with a certain social status, meaningful jobs, spouse, and people who have bright futures are less likely to become addicted and stay addicted to something. In other words, people who have more things to lose are more likely to be resilient to addiction. Fortunately, this could apply not only to their physical condition but also to their psychological mindset and what they believe. To illustrate, if we believe that we have a lot of potential things to lose (e.g., if you know who you really are in Jesus Christ), then we will be less likely to become addicted and will have more of a chance to break the bad habits 6.
Digital products aren't going anywhere anytime soon, so it is up to us as users to decide how much of our time we want to dedicate to them. If you believe you are experiencing harmful effects from overusing digital products, why don't you try some of the tricks that have been successful for my students. For example, some of them have set up a time limit use on their phones, placed their phone in a locked drawer, designated screen-free zones, and so on. More importantly, we need to remind ourselves of what we are losing while we are on screen.
References
1. https://www.brookings.edu/research/the-economy-and-the-internet-what-lies-ahead
2. Richard J. Rosenthal & Suzanne B. Faris (2019) The etymology and early history of 'addiction', Addiction Research & Theory, 27:5, 437-449, DOI: 10.1080/16066359.2018.1543412 https://www.tandfonline.com/doi/epub/10.1080/16066359.2018.1543412?needAccess=true
3. https://www.nejm.org/doi/full/10.1056/nejmra1511480
4. Alavi, S. S., Ferdosi, M., Jannatifard, F., Eslami, M., Alaghemandan, H., & Setare, M. (2012). Behavioral Addiction versus Substance Addiction: Correspondence of Psychiatric and Psychological Views. International journal of preventive medicine, 3(4), 290–294.
https://www.ncbi.nlm.nih.gov/pmc/articles/PMC3354400/pdf/IJPVM-3-290.pdf
5. Constant craving: how digital media turned us all in to dopamine addicts https://www.theguardian.com/global/2021/aug/22/how-digital-media-turned-us-all-into-dopamine-addicts-and-what-we-can-do-to-break-the-cycle
6. Myles, D. (2020). The Age of Addiction: How Bad Habits Became Big Business DAVID T. COURTWRIGHT Cambridge, USA: The Belknap Press of Harvard University Press, 2019 ISBN: 9780674737372, 336 pp. Hardcover. Price: US$27.95. Drug & Alcohol Review, 39(4), 428–429.
https://doi-org.libproxy.calbaptist.edu/10.1111/dar.13047