MS Sport and Performance Psychology program at CBU
The baseball player trying to calm down before the big game, the military cadet steadying her breathing before pulling the trigger, the endurance athlete creating a goal plan to prepare for his next race, and the singer trying to pump herself up to deliver a dramatic performance. Sport and performance psychology consultants work with people in these kinds of situations. To put it succinctly, sport and performance psychology is the study of performance through the lens of psychology. Much like forensic psychology, it is an area of psychology that focuses on a specific type of population, just instead of criminals the focus is on performers. Applied sport and performance psychology uses research-based techniques to improve mental skills in order to improve performance, such as arousal control, goal setting, and adjusting to sport after injury. Trained sport and performance psychology consultants find themselves working for organizations such as police academies, surgical institutes, college athletic teams, and pro-sports teams.
The MS Sport and Performance Psychology program at CBU was launched fall, 2018. It a 12-month
program that integrates courses in psychology and kinesiology and requires 400 hours of internship under the supervision of practicing sport and performance consultants. This internship allows for hands-on mentorship, as CBU students—aspiring sport and performance psychology consultants—work with CBU athletes and performers, the Riverside Unified School District, Riverside Police Department Explorers, and Riverside Fire Department, to name a few. Students begin with observation, and then begin leading their own workshops and consultations. Both the academic and internship requirements were designed to directly map onto the certification requirements for the Applied Association of Sport and Performance Psychology (AASP); upon completion of the program, students can qualify to take their certification exam for official certification as a mental performance coach (CMPC-AASP). CBU is only one of two masters programs in the US that does this currently, and the ONLY program worldwide that has been preapproved through AASP.
Our program already has a lot of 'firsts'. We are the first SPP program in the AACC, the first Christian SPP program that leads to certification as a mental performance consultant through AASP (CMPC-AASP), AND we are at Division I university! Pretty impressive. Being Division I is a huge boon for us as it means our students get to work with Division I college athletes and our athletes get free SPP consultation services.
The MS Sport and Performance Psychology program at CBU also puts emphasis on giving back to the community. Our students are part of a pilot Peer-to-Peer program, going into local Riverside High Schools to partner with high school students and counselors to support bullying prevention efforts with an emphasis on building confidence and cohesion in and between the students. This initiative is part of a collaboration with the Riverside Medical Clinic Anti-bullying Institute. A second initiative is in the works as we partner with the Casablanca Home of Neighborly Service to create an afterschool program for the kids in the neighborhood who may lack resources. Additional love is being spread to our CBU community as well. The MS SPP program oversees the new Sport Injury Clinic and Employee Wellness Program and participates in all of the mental-health related events.
While an applied program, the MS SPP program offers opportunity for valuable research experience as well. Students can join in the Sport, Performance, and Exercise Psychology (SPEP) lab to be a part of ongoing research projects with the ultimate goal of dissemination by presenting at local and national conferences and publishing in scientific journals. Current projects focus on exercise-induced flow, CTE, and program evaluation.
As the director, I am proud of this program and even more proud of the students that are in it! We have a unique opportunity to spread God's word and love to a population that often gets missed, that of athletes and performers. If you are interested in learning more about our program, feel free to contact me.
____________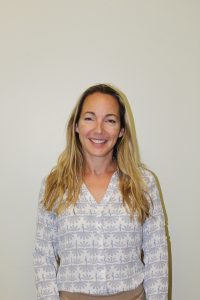 Kristin Mauldin, Ph.D. is an Assistant Professor of Psychology and Director, Sport and Performance Psychology. She loves studying concepts in cognitive neuroscience and sport and performance psychology and working with students. When not working, she loves running and spending time with her 3 amazing kids!
Check out the other posts in the series here:
http://blogs.calbaptist.edu/cshb/2019/02/25/introducing-the-graduate-school-blog-series-a-story/
http://blogs.calbaptist.edu/cshb/2019/03/04/practice-compassion-in-california-baptist-universitys-cbu-doctor-of-psychology-psyd-in-clinical-psychology-program-training-21st-century-good-samaritans-to-respond-to/
http://blogs.calbaptist.edu/cshb/2019/03/25/what-is-marriage-and-family-therapy/
http://blogs.calbaptist.edu/cshb/2019/04/01/forensic-psychology/