Faculty Spotlight: Andrés Vera
The School of Christian Ministries is blessed to have dedicated and passionate faculty members who love Jesus and desire to help others love Him more. This regular feature will help you get to know our faculty members more.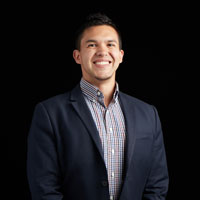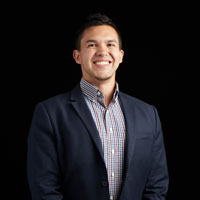 Name: Andrés Vera
Current Title: Assistant Professor, New Testament
Education: Currently finishing a PhD in New Testament from Southern Seminary. Previously earned a M.Div in Biblical & Theological Studies (Southern Seminary), and a Bachelor of Science in Biochemistry and Biomedical Sciences (McMaster University).
Joined the School of Christian Ministries: Fall 2019
Brief Background: Professor Vera comes to CBU from Southern Seminary where he serves as Adjunct Instructor of New Testament Interpretation. He has taught courses in English and in Spanish in the United States and in the Dominican Republic. His research interests are in the field of Pauline soteriology, specifically the ethical implications of salvation in the book of Romans. Professor Vera has contributed various articles to the Expository Dictionary of Old Testament and New Testament Words (ed. Tremper Longman III and Mark Strauss, Baker; forthcoming).
Q&A with Professor Vera
Q. What are you excited to join CBU's School of Christian Ministries?
I can already tell that the School of Christian Ministries is a very special place. My first impression of the faculty was nothing short of fantastic. The faculty really set the atmosphere for a school/department and I think it would be every New Testament professor's dream to work with a faculty as warm, servant-hearted, and sharp as the one at the SCM. I love the double emphasis on teaching and scholarship, on discipleship and on academics. I also really appreciate the diversity of students and colleagues I'll get to work with. I love that as part of the faculty at the SCM I will have the opportunity to train the next generation of pastors, missionaries, and counselors as well as the next generation of nurses, engineers, teachers, and graphic designers. What a privilege!
Q. What other types of teaching have you done?
I have always enjoyed teaching. Whether it's teaching someone the rules to a new board game, or teaching someone else a few words in Spanish, I love being part of the learning process for someone else. I worked a swim instructor for a while teaching youth to do one of the things I loved to do the most—swimming! After high school, I also taught private violin lessons and was more and more convinced that I really enjoyed teaching and seeing the smile and joy in my students throughout the learning process.
Q. What is your favorite thing to do for fun?
My favorite thing during my free time is to spend time with family doing whatever they feel like doing. Aside from that, I enjoy swimming, playing volleyball, eating ice cream, photography, watching documentaries, and of course, reading.
Q. What is your favorite Bible passage?
That's a tough one. I think Ephesians 2:8-10 is so helpful in reminding us of who the Christian is and what he has been called to do—how we were saved and for what purpose.