The School of Christian Ministries is blessed to have dedicated and passionate faculty members who love Jesus and desire to help others love Him more. This regular feature will help you get to know our faculty members more.
Name: Gabriel Estrada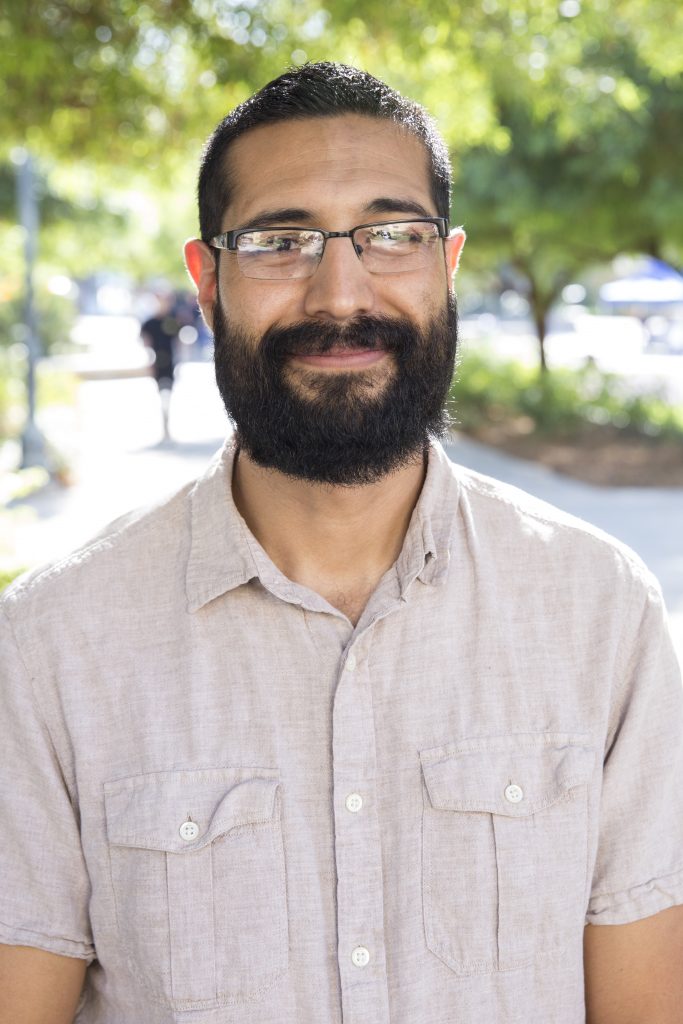 Current Title: Visiting Professor
Education: Currently pursuing a Ph.D. in Biblical Studies at Gateway Seminary. Previously earned an M.Div from Beeson Divinity School, and a Bachelor of Applied Theology from California Baptist University.
Joined the School of Christian Ministries: Full-time in Fall 2019 (previously served as an adjunct professor)
Brief Background: Prior to pursuing occupational ministry, Professor Estrada worked in law enforcement as a police office. He has worked in education since 2012, and has been serving in the local church since 2004. For the past three years, Prof. Estrada served as an itinerary preacher/pastor traveling to different churches on the weekend.
Professor Estrada has also been teaching at CBU for the past three years, and is involved in making disciples on campus through ISP (International Service Projects). In summer 2019, he helped lead a group of students to Nepal where they trekked through the Himalayas to advance God's kingdom. Professor Estrada hopes to continue this ministry in the future and to also be a part of an urban inner city church planting team. In addition to his teaching and ministry work, Professor Estrada spends most of his time with his wife and seven children.
Q&A with Professor Estrada
Q. Why are you excited to join CBU's School of Christian Ministries?
I am excited to work alongside the professors that I studied under and continue to build relationship with the faculty and students on campus.
Q. What is your favorite thing to do for fun?
I enjoy hiking with my family.
Q. What is your favorite Bible passage?
Difficult question. Over the years, I have referred back to Mark 6:34 as my favorite verse for several reasons. First, I am amazed to read how Jesus expressed compassion for the lost. Mark records that Jesus "saw the great crowd and he had compassion on them because they were like sheep without a shepherd." Second, I am encouraged to see how Jesus responded to the lost by shepherding them through teaching. Although in this passage Jesus provides for their physical need of hunger, he first addresses their spiritual need and leads them in the instruction of God's word. Third, there is an important lesson here to remember as a teacher of God's word that compassion precedes instruction, and instruction is never disconnected from compassion—the perfect blend of love and truth. I pray the LORD will open the eyes of my heart to see the needs of my students, so that I may teach God's word with passion for his glory.