The CSHB Blog is an excellent forum for you to share about:
Your research
A research article you read recently
An experience you had at a recent conference or CSHB event
Your research ideas or research-related experiences
Your thoughts related to science and Christianity
If you are interested in contributing to the CSHB blog, please submit a blog post as a Word document to cshb@calbaptist.edu. Successful blog posts will:
Have between 600 and 1000 words (Longer posts will be considered as a series)
Be written clearly and accurately, for a general (non-technical) audience
Have a casual-professional tone (e.g., conversational, but without slang)
Be related to research or the activities of the CSHB
Include images, a headshot, and a 1-2 sentence bio (including year/major)
Writing blog posts is different from writing an APA style research paper. And, just like that APA-style research paper, it is a skill that can be practiced, improved, and mastered. Here are some tricks used by the most engaging bloggers:
Develop an interesting title. Would you rather read a post about "Cognitive-Behavioral Therapy and Anxiety" or "How to beat your anxiety"?
Start with a strong hook. Ask your reader a thought-provoking question or share a story, a compelling statistic, or an engaging quote.
Make your writing count. Each word should have a purpose and your sentences should communicate meaningfully! It's a blog….when it gets boring, people stop reading. Make it worthwhile and easy for your reader to continue reading.
Write to your audience. Engage your readers where they are with what they (likely) know as a starting point. The CSHB blog targets primarily undergraduate and graduate students in the behavioral sciences.
End well. How should the reader be different after having read your blog? Not every blog is life changing; but a great blog will know what the conclusion should be doing in the reader. Maybe it makes them laugh, commiserate, ponder, or change an idea or behavior. Different goals call for different conclusions.
Once you have submitted your blog post, it will undergo peer review. There are three possible outcomes to peer review:
Publish as is
Revise and resubmit (pay attention to reviewer comments)
Rejection (usually because the topic isn't appropriate for the blog)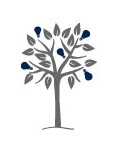 Especially for students, we will work with you as best we can to help you develop a publishable blog. So, what do you have to lose? Get typing!
(Questions? Email cshb@calbaptist.edu)