Dr. Raquel Ellis
I have had some amazing mentors in my life. However, there are two that stand out as leaving an impressionable mark on my development as a researcher. The first was one of my MSW program instructors, Dr. Jean Granger. She was also the associate director of the MSW program at the time. I developed a good student-faculty relationship with her during my practice class, and she subsequently invited me to serve as her graduate assistant. I was hesitant to accept the offer because I was very intimidated by her. She held high expectations of her students and was a tough grader of assignments. Her story was also intimidating. She completed high school early and enrolled at Fisk University, a historically Black university, at the young age of 15. By the age of 19, she had completed her MSW degree. In hindsight, I am glad I accepted the position as I was able to learn so much from her while supporting administrative and research projects that she led.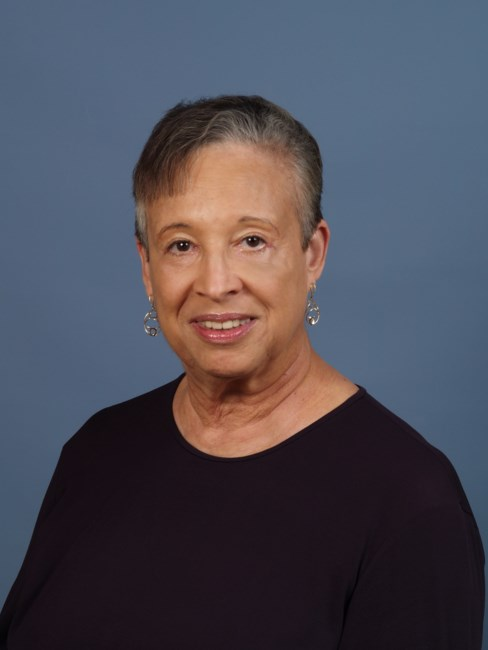 Once I started to identify faculty members to serve on my MSW thesis committee, it was a natural fit for me to select Dr. Granger as my committee chair. I conducted an exploratory study on the help-seeking behaviors of African Americans who lost a parent during adolescence. Using a snowball sampling approach, I surveyed individuals who met my sampling criteria. Upon completion of my thesis, Dr. Granger encouraged me to write a journal article based on my study findings. I never imagined that I could publish in an academic journal. I did not think this was attainable as a graduate student and I was quite intimidated by the idea. However, my mentor assured me that it was and that she would guide me through the process. We worked in collaboration and co-authored an article that was ultimately published in the Child and Adolescent Social Work Journal. This published article, along with a strong letter of recommendation from Dr. Granger, facilitated my acceptance to several PhD programs.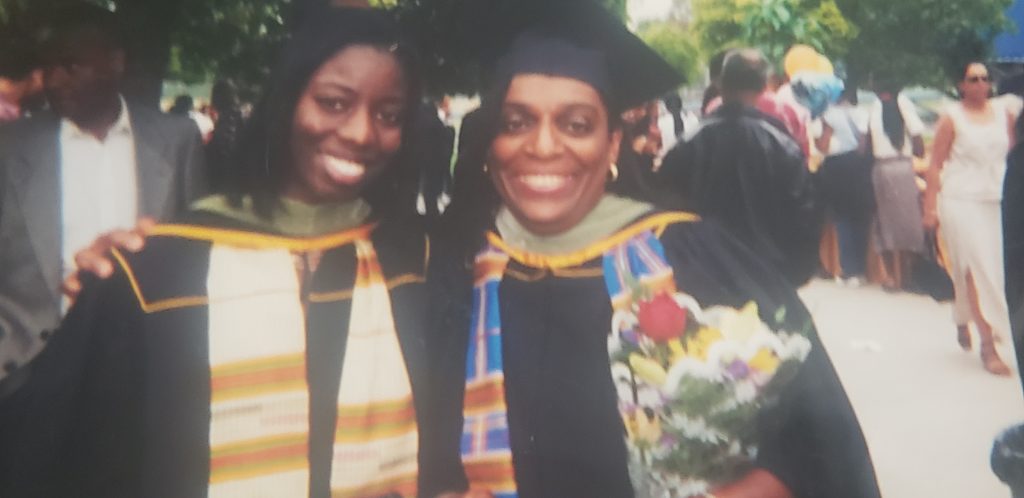 The program that I ultimately decided to enroll in was the PhD in Social Work program at the University of Illinois at Chicago. It was here that I met another research mentor who made a big impression on me. He was a social work professor in my doctoral program, Dr. Jim Gleeson. I interviewed for a research assistant position with him just before starting my doctoral studies. He had a handful of research assistants supporting a large federal research grant that examined individual and social protective factors for children in informal kinship care. Nearly all of them were students of color, which made me feel at home and gave me a sense of belonging. Dr. Gleeson created a warm, family-oriented environment. I gain ample research training and experience under Dr. Gleeson's supervision, which continued as he served as my dissertation committee chair. Dr. Gleeson encouraged me to publish my dissertation findings in a journal article and thanks to Dr. Granger, I felt much more equipped to independently draft a journal article. My efforts were successful as the article was ultimately published in the Journal on Public Child Welfare. These experiences prepared me well for securing employment at a research firm post-graduation.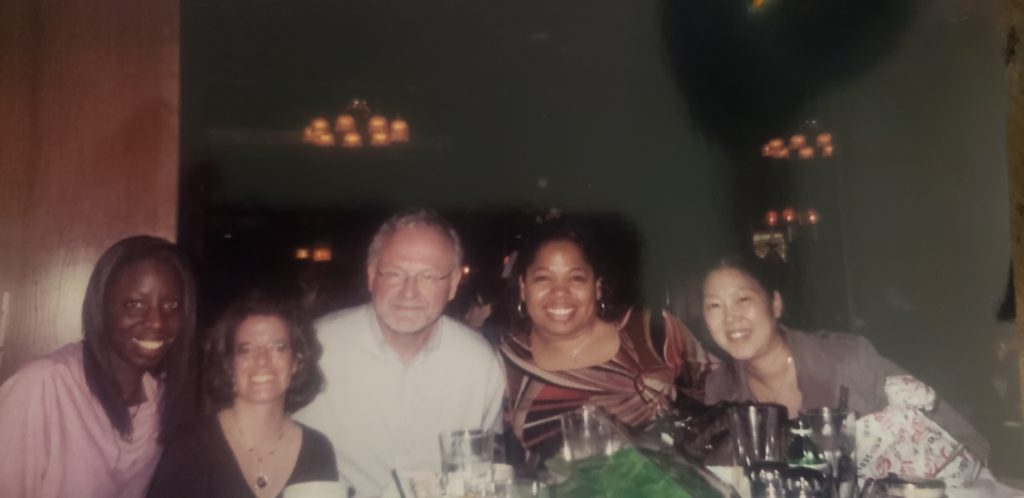 When I think about the traits of both mentors, a few commonalities come to mind. They both took time to learn about me as a person, were very giving of their time to invest in my learning and professional development, and were always very encouraging in their interactions with me and other students they mentored. They were also passionate about using research to gain a greater understanding about issues that face vulnerable populations and using this information to improve lives.
Over the course of my career, I have striven to be like those who have mentored me. It is my hope that I can help all my students see the value of social science research and nurture those who desire to make research a part of their future careers.