2021 CBU Social Work Month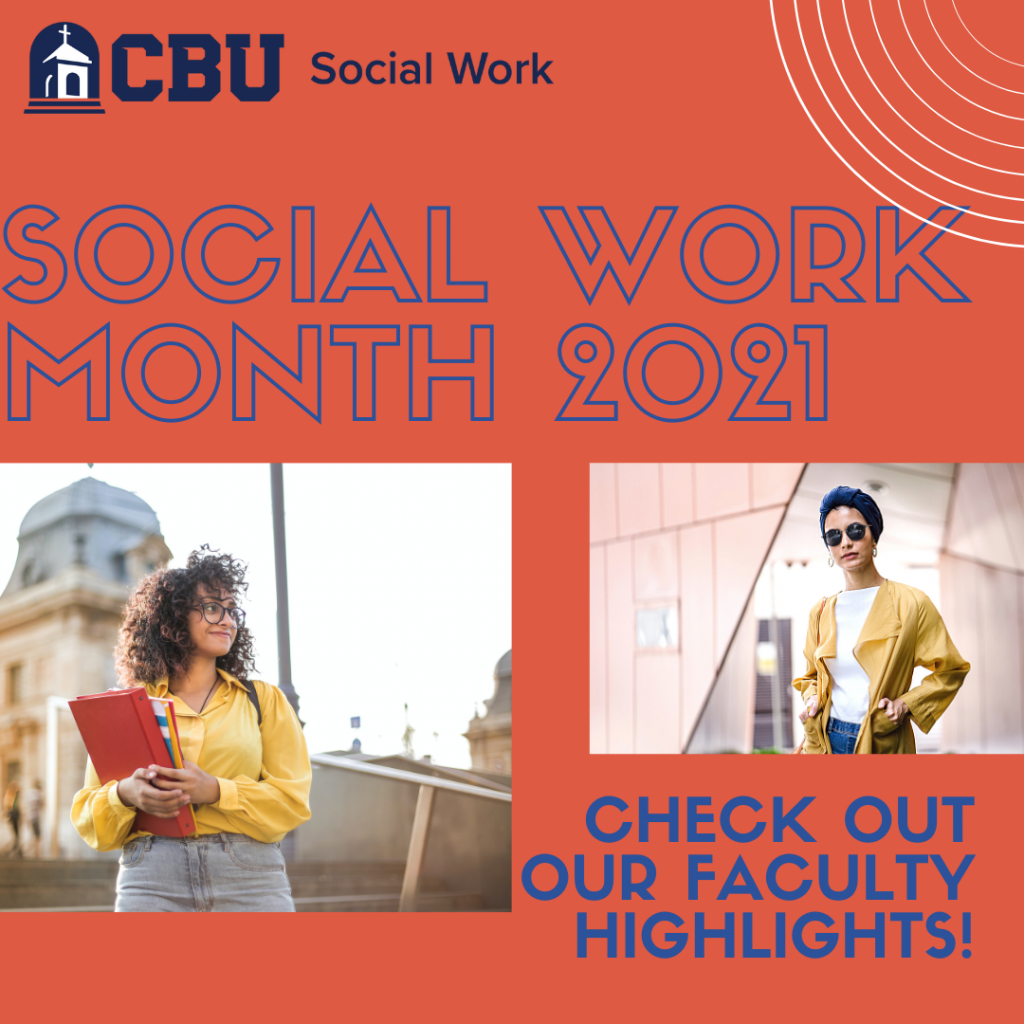 Meet the Social Work Faculty in CBU's Social Work Department!
CBU's Social Work Department will be featuring each of our faculty members throughout the month of March in hopes to share to their widespread passion and professional commitment to the field of social work. Click each video below to see what they have to say!
Be sure to visit our page as we highlight more faculty throughout Social Work Month!