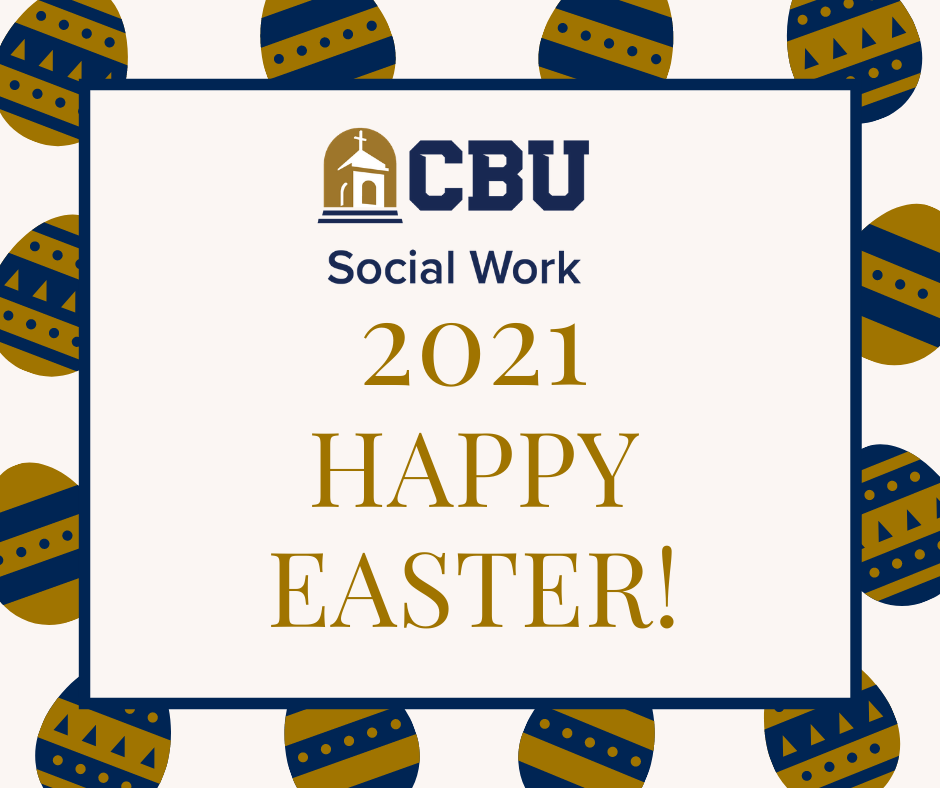 On Saturday, March 27th, our master of social work students in the Love Thy Neighborhood (LTN) student group gathered donations and assembled Easter baskets for the kids in Olive Crest's care. Olive Crest is a foster and adoption agency committed to caring for abused and neglected children. They are "dedicated to preventing child abuse, to treating and educating at-risk children and to preserving the family… 'One life at a Time'". 
As a group, we assembled and delivered 40 Easter baskets for children ages 0-18 to Olive Crest. These baskets included toys, personal care items, gift cards, Easter candy, and other items geared to specific age ranges. The baskets were intentionally prayed over and included messages of encouragement and affirmation to the children receiving them. LTN partnered with the recreation department at CBU to help assemble and deliver the baskets.
*Represented in the pictures: Diana Rodriguez, Melissa Martinez, Melissa McElroy, Nina Schlesinger, Cecilia Uribe, Yessica Medrano, Jasmine Coleman, Jaye Nicole, Jerri Middleton, and Stephen Middleton.