2021 Dazed Starling Award
This year, the BFA Creative Writing at CBU is pleased to announce a new award for an outstanding senior, The Starling Award. The recipient is chosen by the creative writing faculty as someone who has contributed significantly to the writers' community at CBU and who embraces a spirit of artistic excellence in his or her personal work.
This year's recipient is graduating senior Jacob Haffner. Jacob's work can be seen in both the 2020 & 2021 Dazed Starling.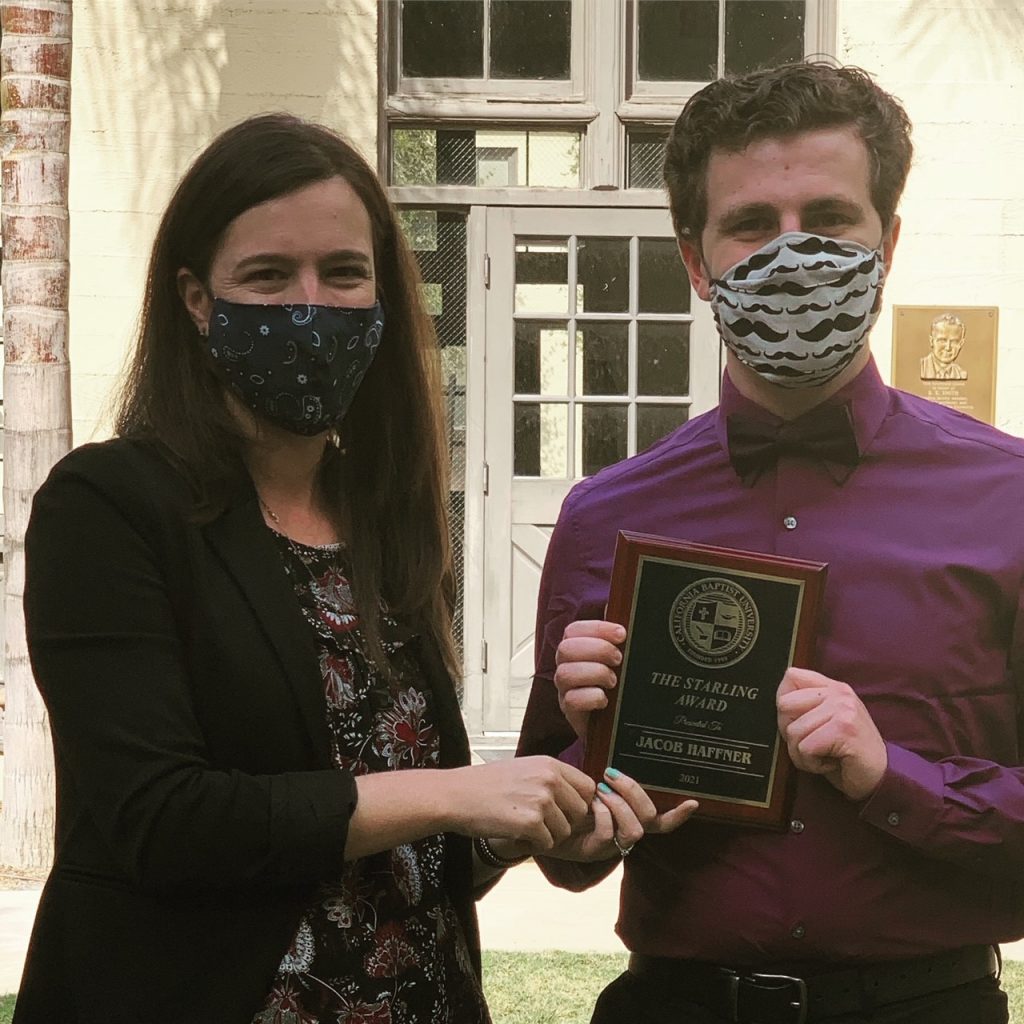 Keep on eye on upcoming blog posts to read his short story "Past Tents."