Emilie Thomas
Yes, you read that right! Grammarly is for more than writing emails and essays—even creative writers can benefit from grammar assistance from time to time. And, lucky you, current CBU students can sign up for a personal Grammarly Premium account for free through the University Writing Center! Contrary to popular belief, Grammarly is so much more than fancy spellcheck—it is an AI-powered application that highlights writing mistakes and suggests corrections, acting as a personal editor to help you on your way to publication. Even the most experienced writers can benefit from Grammarly's eye on their work—we often know what we are trying to say so well that we skip over minor mistakes that would trip up a reader. Additionally, with a Premium account, you can use Grammarly to define writing goals that will provide tailored suggestions in categories of audience, formality, domain, and intent. There is even a built-in creative writing option that allows for the intentional blending of grammar rules and conventions! With these available settings, you can use Grammarly for any writing situation, from a short email to a doctoral thesis.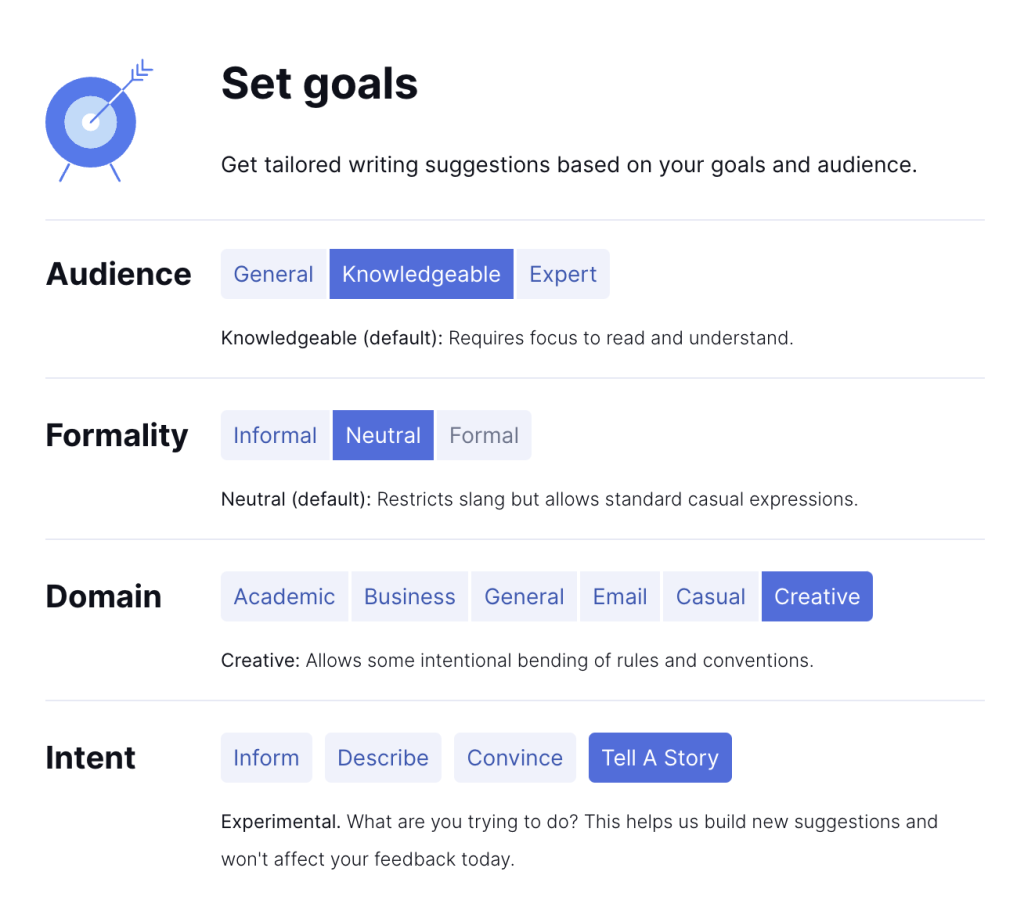 To help you, Grammarly also provides a score based on correctness, clarity, engagement, and delivery, giving suggestions on how you can improve these aspects of your writing. However, it is important to note that Grammarly is still not perfect, though it improves each time it is used. Some suggestions it offers may completely change what you had been trying to say in a sentence, so make sure to think critically about its changes as you review them. For creative writing especially, it is important to use these suggestions to your discretion to retain your authorial voice! Less noticed, but still cool, Grammarly keeps a record of statistics such as word count, readability, and vocabulary, as shown below. In creative projects, such as writing a children's book or short story, the readability rating can be incredibly helpful in making sure your audience understands your writing.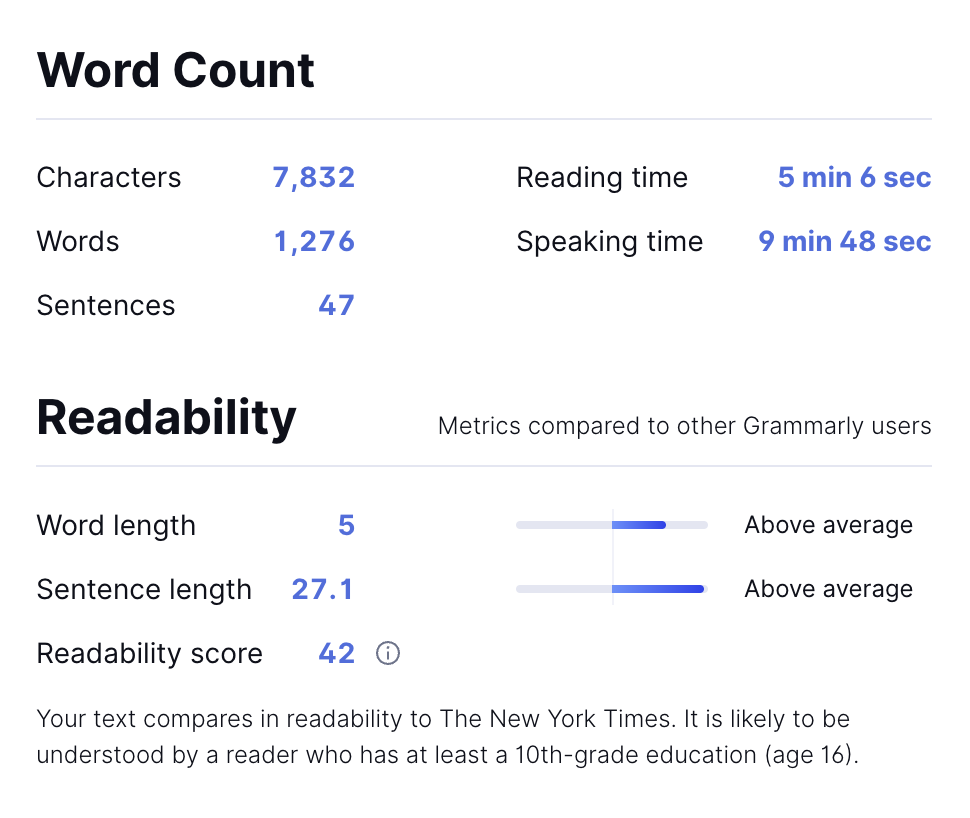 If you have yet to sign up for your free, CBU-affiliated, Premium Grammarly account, do it now! It takes less than five minutes, and the Writing Center has put together an informative tutorial video on signing up and using Grammarly to its full potential. The sign-up link and the video can be found at the link below. Happy writing!