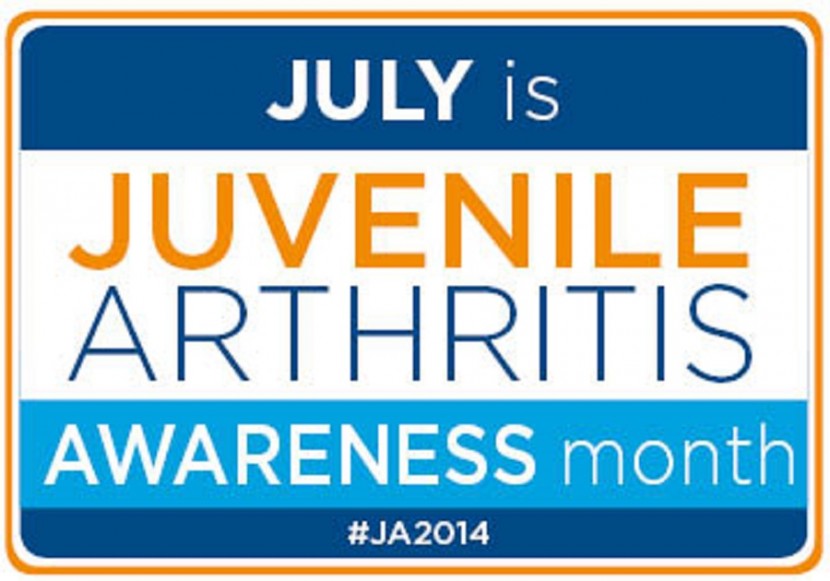 July: Juvenile Arthritis Awareness Month
The month of July has been established as Juvenile Arthritis Awareness Month. According to the Arthritis Foundation:
Juvenile arthritis (JA) is not a disease in itself. Also known as pediatric rheumatic disease, JA is an umbrella term used to describe the many autoimmune and inflammatory conditions or pediatric rheumatic diseases that can develop in children ages 16 and younger. Juvenile arthritis affects nearly 300,000 children in the United States.
What can you do to make a difference in the lives of these children?
Learn more about juvenile arthritis. Be informed about the types, causes, symptoms, treatments, and self-care options.
Wear your arthritis awareness gear. Show your juvenile arthritis support by wearing a blue Cure Arthritis bracelet or by picking up the official Cure Arthritis Action Pak! Click Here to get your bracelets, and here to become part of the Cure Arthritis team with the Action Pak.
Take Action to Cure Arthritis. Help raise awareness and connect on social media. Here are some arthritis facts and tweets for you to share.
Tell Someone! These children deserve our support! This July tell at least one other person that it is Juvenile Arthritis Awareness Month.