Follow four student bloggers through their college journey and get a behind the scenes look at CBU life. Meet the bloggers below.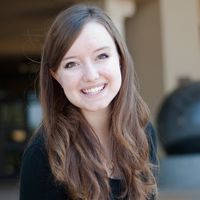 Natalie Shadle [View My Posts]
Hey there! My name's Natalie. I am a first-time freshman at CBU, studying graphic design with a concentration in photography. I'm known by close friends as the optimistic, spontaneous creative… or simply, "the ambitious one." I love big ideas, and receive so much joy through the process of creating. I believe that imagination is a powerful tool, in any of life's pursuits!
Aubrey MacMillan [View My Posts]
Hi everyone! I'm Aubrey, and I'm currently a junior at CBU. I am studying English literature and film studies, which basically means I get to read books and watch movies for homework. In my eyes, it doesn't get much better than that! I absolutely love people, good coffee, and British TV shows, and I am always learning something new about the world and the God who put me in it. Here's to a good year!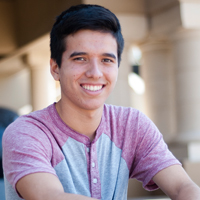 Ryan Alvarez [View My Posts]
Hi! My name is Ryan Alvarez, and I am a sophomore majoring in electrical and computer engineering with a minor in software engineering. I enjoy playing intramural sports, specifically soccer, as well as singing in the CBU Male Chorale. Stove cooked popcorn is my go-to food, and when I'm not studying I'm out full heartedly supporting Lancer athletic teams.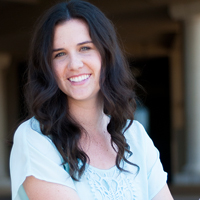 Heather Koozin [View My Posts]
I am a senior and I am working toward a liberal studies degree with a concentration in music. I would love to be a 1st or 2nd grade teacher and work with a children's choir or musical theater group where I teach. For the past three years I have been a part of choir. For two years I was part of New Song, and this year I am starting my first year in University Choir and Orchestra. This year I have the privilege of serving as a resident advisor in West Colony. It's my first year being a part of CBU leadership.